As a creative mind, I love challenges and working on various types of projects.
I divide my services into three main areas: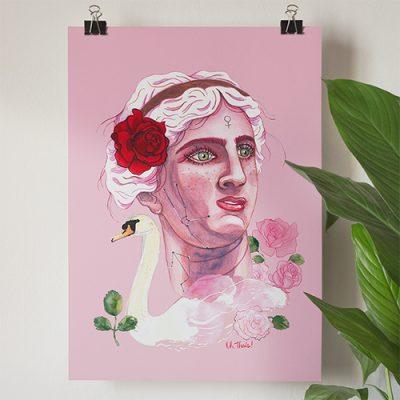 You can shop or order custom:
Questions people often ask me:
Yes, I graduated in Fashion Design in 2007 and in Graphic Design in 2010. I have been working with creativity in the past 15 years.
Yes, I do. In the past, I created a series of illustrations that got viral named "Procura-se um amor que goste de". These illustrations turned into products and also a book which was released in 2015.
If you live in Brazil, you have the option to support my work buying my illustrated products on my online shop or ordering my art that I'll send it by mail from Portugal.

If you live anywhere else, choose your art piece and I'll send you by mail from Portugal.