Series of collages and illustration using playing cards and Tarot as inspiration
54 Days of Playing Cards is an ongoing series of collages and illustrations I am doing with a little deck of cards. 
I confess that, at first, I started doing the collages by my pure intuition and aesthetic eye but as I used the cards, I wanted to put more meaning to the artworks. Then, I started relating the numbers and suits with the meaning of Tarot cards and got enchanted with the pieces I was creating.
THIS SUIT RELATES TO WATER ELEMENT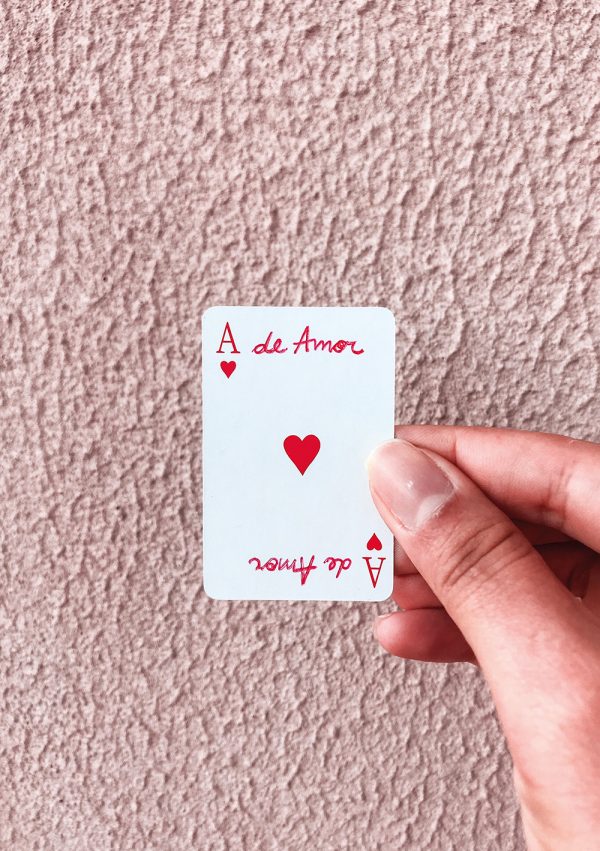 2. "When 2 become 1"
3. "Très Romantique"
4. "We give Love"
5. "Heart of Sand"
6. "Six of Hearts"
7. "Original Sin"
8. "Eight of Hearts"
9. "Nine of Hearts"
10. Cupid"
J. "The Messenger"
Q. "The Queen of Love is Me"
K. "Fertile"
THIS SUIT RELATES TO fire ELEMENT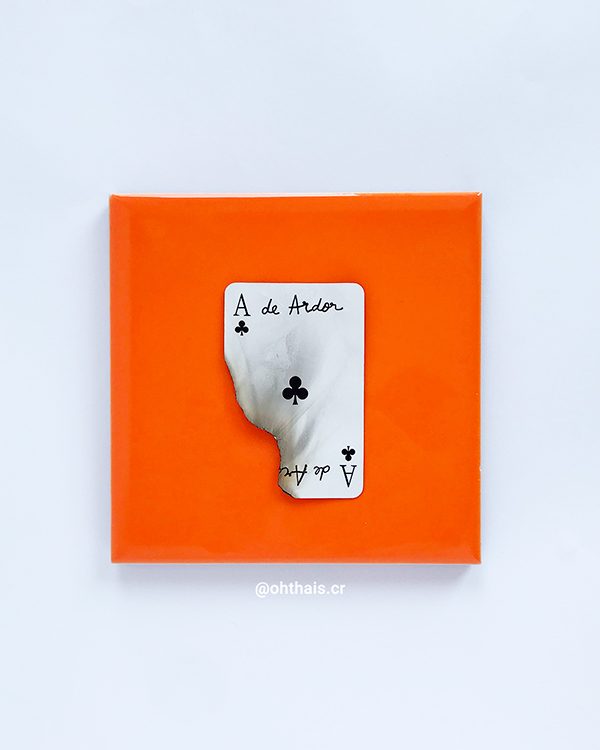 2. "Sparks"
3. "Clubs n' Peppers"
4. "It's a Match!"
5. "5 Months of Chaos"
6. "6/9"
7. "You bring luck to my life"
8. "Go!"
9. "Light in the Desert"
10. Overload"
J. "JackHer of Clubs"
Q. "Sunflowers Queen"
K. "King of Fire"
Work in Progress
Stay tuned for the nex two suits. 🙂